As many of you know, my husband is Dutch. I found this 'email' he sent to friends so wonderful, that I thought I would put it on my blog. They asked him for a 'few suggestions' on what to do while visiting The Netherlands next week. This is just him -- very thorough and thoughtful. So, if you, too, are planning a visit to Holland, the following may help out a bit. :) This is from his perspective, I take no credit for this other than having enjoyed some of these amazing excursions with him and our children during many a 'local' holiday:
Here are some ideas for a
glorious Holland
visit:
Seaside cycling/ walking/ resorts:
some options:
Zeeland:
Middelburg/ Domburg/ Veere/Vlissingen
Very nice dune and beach, old fashioned holiday area, very popular. Stay in Veere for instance, rent bicyles there and 'roam' the island. (now not an island anymore. I used to go there on holiday as a child. We loved it. Women were still wearing the traditional dress (with white starched headgear witth gold pins in it!). Visit Oost Capelle/ West Capelle, Domburg, lovely towns/ villages beaches everywhere. You can certainly rent bicyles, sail on the Veerse meer, ride horses and totally relax.
https://www.google.co.uk/maps/@51.54796,3.660775,3a,75y,36.46h,90t/data=!3m4!1e1!3m2!1sX0GbrDZExOCynVENyYjFGg!2e0!6m1!1e1
http://domburg.com/en/domburg
http://zoutelande.info/en/
These are the images of the women in Zeeland that I remember as a child!
Den Haag/ Wassenaar. Katwijk, Noordwijk
Here you see the beach at the Hague. I could possibly arrange for you a tour in parliament. The images above are of the beach in the Hague and the 3 rd image is Wassenaar (north of the Hague, partially in the dunes) where we have our home (which we, of course, are presently not living in, at the moment). If you go there I can give you the address, if you want to see it :), and you can check out the area. Again a lovely area to bicycle. You also should visit here the Mauritshuis museum. (just re-opened!) In the picture of the museum, you see to your right a small tower. It houses the office of the prime minister. Here are some images of world renowned Dutch painters from the 17 th century the Dutch 'Golden age'. (Vermeer and Rembrandt featured: must see!)
Above a picture of hotel Duinoord in Wassenaar (Fletcher hotel), just north of The Hague, nice place to stay or eat in the middle of the dunes in Wassenaar (if you can get a reservation). We had my 50 th b-day party there with friends and family. They also rent bicycles and from there you can cycle through the dunes to Katwijk (see picture above) and Noordwijk, old fisher towns and now also beach towns. Katwijk is still very traditional (everybody goes to church on Sunday), Noordwijk is more 'touristic'. Both towns also have lots of B&B's and hotels. Hotel van Oranje and 'Huis ter Duin' in Noordwijk are the 5 star properties on the beach. In Katwijk if you have a chance try to eat on the beach in restaurant 'de Zwaan'. (great fish)
http://www.restaurantdezwaan.nl/
This (below) is hotel Belvedere in the dunes in Noordwijk: lovely and very old traditional place. I stayed here once and liked it. Best is to call them if they have room. You can also rent good B&B's in Noordwijk using booking.com.
From here of course you can visit Amsterdam (certainly worth a day: the canals and museums. You should make a 'rondvaart', see the Anne Frank huis en the just restored Rijksmuseum. Haarlem is a very nice old town close by and also worth a visit.
By the way in Amsterdam: a 'coffeeshop' is not a place to get a cup of coffee!.....and you have to see the 'Nightwatch' in the Rijksmuseum!!
In Haarlem of course you see the Frans Hals museum:
In the east of the Netherlands, I can recommend the area around Apeldoorn, Arnhem and cycle in Hoog Soeren and to the Kroller Muller museum. (see image below of the museum). the museum is set completely in nature, holds an important collection of Van Goghs and other fantastic art.
Hoog soeren is a nice quaint place to stay with Hotel Hoog Soeren. In Apeldoorn you will find hotel de 'Keizerskroon' (after the German 'Kaiser') who stayed in het Loo palace (see above) after he was ousted and sent packing. Below a typical farm iamge of the places you find in the forest there. You have to eat at the 'Echoput' restaurant. One of the oldest and most traditional places to go.
http://apeldoornhotels.kiesreis.nl/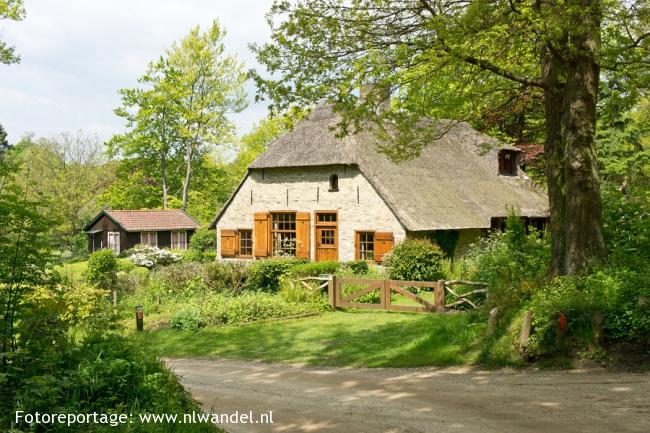 And young Daniel, when in Holland, if you get lucky, you will meet one of these young ladies ! Don't give them too much stick though because they will hit back!....(World and Olympic champions....)
I hope this gives you guys some ideas. Also nice is along the Ijssel river to cycle and see Zwolle (eat in the Librije...only 3 Michelin stars), Utrecht (beautiful old town with some nice places to visit or Den Bosch (bit more to the south, my old home town with a medieval centre.
Good luck planning!
warmest regards,